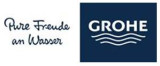 Multimedia content

Images

(1)

Renu Misra, the new President of GROHE Middle East, Africa and East Mediterranean
Source: GROHE |
GROHE appoints Renu Misra as the new President for the Middle East, Africa and East Mediterranean
Renu Misra joined GROHE in 2010 as CFO of GROHE India and was then promoted to CEO of GROHE India Business, leading sales in India and the subcontinent
Renu's managerial and organisational capabilities delivered robust results in challenging markets and resulted in significant growth of the business
LAGOS, Nigeria, May 29, 2017/APO/ --
GROHE (www.GROHE.com), the world's leading provider of sanitary fittings and a global brand dedicated to providing innovative water products, has today announced the appointment of Ms. Renu Misra as the President of GROHE Middle East, Africa and East Mediterranean. With this appointment, Renu will represent GROHE Group's interests across all three regions and will report directly to Michael Rauterkeus, CEO of Grohe AG.
Renu Misra joined GROHE in 2010 as CFO of GROHE India and was then promoted to CEO of GROHE India Business, leading sales in India and the subcontinent.
Renu's managerial and organisational capabilities delivered robust results in challenging markets and resulted in significant growth of the business. Her most recent role was General Manager of Lixil Water Technology (LWT) for India and the subcontinent where she was responsible for GROHE and American standard brands.
Distributed by APO Group on behalf of GROHE.
For media inquiries please contact:
Lina Varytimidou
Email: Varytimidou@GroME.com
About GROHE:
GROHE (www.GROHE.com) is the world's leading provider of sanitary fittings and a global brand, dedicated to providing innovative water products. For many decades, GROHE has been committed to the brand values of technology, quality, design and sustainability that all illustrate GROHE's commitment to creating exceptional experiences and to delivering "Pure Freude an Wasser". With its engineering, innovation and design activities firmly anchored in Germany, GROHE products bear the badge of quality "Made in Germany", ultimately strengthening the customers' confidence in the brand. All plants of the GROHE manufacturing network make use of high-precision production engineering to ensure compliance with consistently high GROHE standards. This way GROHE ensures that its products live up to the most uncompromising demands in terms of workmanship and functionality. Over the past ten years alone, the success of GROHE has been confirmed by more than 240 design and innovation awards as well as several top rankings as one of "Germany's most sustainable major companies". Numerous high-profile projects around the globe are fitted with GROHE products, testifying to architects', designers' and developers' preference for the brand. GROHE is part of the LIXIL Group Corporation, a publicly listed company on the Tokyo Stock Exchange. LIXIL is the global market leader in the sanitary ware industry, managing a broad portfolio of well-known household brands such as GROHE, American Standard, and INAX. It is also Japan's leading provider of housing and building materials, products and services.
About LIXIL:
LIXIL (www.LIXIL.com) is the most comprehensive and connected global company in the housing and building industry, delivering human-centric innovation that enhances people's living spaces – we call this Living Technology. Delivering core strengths in water, housing, building and kitchen technologies, our brands including LIXIL®, GROHE®, American Standard Brands, DXV, INAX® and Permasteelisa® are leaders in their industries and regions. Operating in more than 150 countries and employing more than 80,000 people, we bring together function, quality and design to provide better living solutions to the world today and for future generations. Learn more at www.LIXIL.com and follow us at www.Facebook.com/lixilgroup.