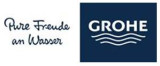 Multimedia content

Images

(6)

Eurosmart (1)
Eurosmart pull-out spray (1)
Eurosmart (2)
Eurosmart (3)
Eurosmart pull-out spray (2)
Eurosmart pull-out spray (3)
Source: GROHE |
GROHE Eurosmart range of high-quality faucets available in West Africa
Whether it is in residential bathrooms and kitchens or in public and commercial settings, Eurosmart is the smart choice for all who expect the very best value for money
Launched almost twenty years ago, the Eurosmart line has benefited from a steady string of improvements ever since
LAGOS, Nigeria, August 16, 2017/APO/ --
Best-selling line with more than 30 million units sold all offering renowned GROHE quality
GROHE SilkMove cartridge for uniquely comfortable lever action
Designed and engineered in Germany
With more than 30 million faucets installed to date, Eurosmart - the best-selling line of GROHE (www.GROHE.com) faucets worldwide -, is now widely available in West Africa. Eurosmart combines high quality with an attractive design and innovative technology. Whether it is in residential bathrooms and kitchens or in public and commercial settings, Eurosmart is the smart choice for all who expect the very best value for money.
Launched almost twenty years ago, the Eurosmart line has benefited from a steady string of improvements ever since. At the heart of Eurosmart's enduring functionality is GROHE SilkMove technology, whose unique smoothness of operation allows for accurate water control at all times. There is also a Eurosmart model featuring GROHE SilkMove ES, which helps save energy and carbon emissions by releasing only cold water instead of mixed water when the faucet is activated with the lever in its default centre position. In addition, water consumption can be capped at 5.7 litres per minute thanks to GROHE EcoJoy technology.
Apart from its distinctly contemporary design, the key to Eurosmart's universal appeal lies in its extensive range of models and variants. While the basin faucets are available in a range of sizes from small to large, the shower and tub faucets come in wall-mounted and behind-the-wall versions. The kitchen line-up includes single-lever mixers of various heights as well as wall-mounted models. Add to this the brand-new single-lever model with extractable dual-action spray, which uses GROHE EasyDock for easy retraction and docking. The Eurosmart range is completed by a bidet faucet plus a variety of touchless faucets for public bathrooms as well as for residential guest bathrooms. With its clean and sleek aesthetics, its high build quality and finish, as well as its extensive variety of models, Eurosmart remains one of the most popular choices when it comes to specifying faucets for a wide variety of projects. Favoured by many international architects and interior designers, Eurosmart can be found in countlessresidential complexes, hotels and public buildings around the world.
Distributed by APO Group on behalf of GROHE.
For media inquiries please contact:
Lina Varytimidou
Varytimidou@GroME.com
About GROHE:
GROHE (www.GROHE.com) is the world's leading provider of sanitary fittings and a global brand, dedicated to providing innovative water products. For many decades, GROHE has been committed to the brand values of technology, quality, design and sustainability that all illustrate GROHE's commitment to creating exceptional experiences and to delivering "Pure Freude an Wasser". With its engineering, innovation and design activities firmly anchored in Germany, GROHE products bear the badge of quality "Made in Germany", ultimately strengthening the customers' confidence in the brand. All plants of the GROHE manufacturing network make use of high-precision production engineering to ensure compliance with consistently high GROHE standards. This way GROHE ensures that its products live up to the most uncompromising demands in terms of workmanship and functionality. Over the past ten years alone, the success of GROHE has been confirmed by more than 240 design and innovation awards as well as several top rankings as one of "Germany's most sustainable major companies". Numerous high-profile projects around the globe are fitted with GROHE products, testifying to architects', designers' and developers' preference for the brand. GROHE is part of the LIXIL Group Corporation, a publicly listed company on the Tokyo Stock Exchange. LIXIL is the global market leader in the sanitary ware industry, managing a broad portfolio of well-known household brands such as GROHE, American Standard, and INAX. It is also Japan's leading provider of housing and building materials, products and services.
About LIXIL Corporation:
LIXIL is a global leader in the housing and building industry. Our unique portfolio spans everything from technologies that revolutionize how we interact with water in our daily lives, to a full lineup of products and services for houses and major architectural projects. Delivering core strengths in water, kitchen, housing, and building technologies, our brands including LIXIL, INAX, GROHE, American Standard, and Permasteelisa are leaders in the industries and regions in which they operate. LIXIL operates in more than 150 countries and employs more than 70,000 people, bringing together function, quality, and design to make people's lives better and more delightful – wherever they are. Learn more at www.Lixil.com, www.Facebook.com/lixilgroup and www.LinkedIn.com/company/lixil-group.