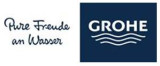 Multimedia content

Videos

(1)

GROHE Red provides boiling water at the push of a button: 100 degrees Celsius hot water, 100 percent safe and easy to operate

Images

(3)

GROHE Red provides boiling water at the push of a button: 100 degrees Celsius hot water, 100 percent safe and easy to operate (1)
GROHE Red provides boiling water at the push of a button: 100 degrees Celsius hot water, 100 percent safe and easy to operate (2)
GROHE Red provides boiling water at the push of a button: 100 degrees Celsius hot water, 100 percent safe and easy to operate (3)

Documents

(1)

Product Information GROHE RED 2.0
Source: GROHE |
Video News Release: GROHE Red provides boiling water at the push of a button: 100 degrees Celsius hot water, 100 percent safe and easy to operate
The innovative technology saves water and energy and incorporates GROHE ChildLock which is TÜV tested and certified for maximum safety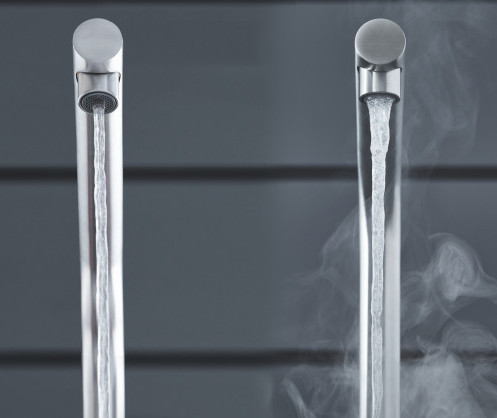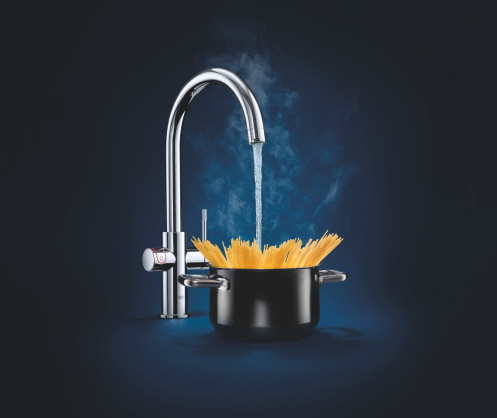 LAGOS, Nigeria, February 16, 2018/APO Group/ --
Ready, set, boil! Hot water for brewing coffee and tea or for cooking pasta – at any time, simply by pushing a button directly from the kitchen tap. The time-consuming boiling of water has now become a thing of the past! This is the promise of the latest solution from GROHE (www.GROHE.com), a world leading German brand in sanitary fittings. The GROHE Red water system quickly delivers filtered water at a temperature of up to 100° C and puts an end to frustrating wait times. The innovative technology saves water and energy and incorporates GROHE ChildLock which is TÜV tested and certified for maximum safety.
Design meets highest functionality
The tap features a timeless design and fits perfectly into the individual style of any kitchen. As a mono version, the GROHE Red hot water supplier supplements the existing kitchen mixer. As a duo version, GROHE Red supplies hot and chilled tap water and completely replaces the pre-installed kitchen mixer. In the duo version, the water supply for normal and boiling water is separated. The equipment also includes a boiler with integrated filter. With a volume of either three or five and a half litres, the boiler can be installed easily under any conventional household sink.
In contrast to heating water in a kettle or on the hob, GROHE Red heats only exactly as much water as needed. Large quantities are not a problem thanks to the "pot filler" feature which allows up to three litres of boiling water to be taken at once. To add to the comfort: As soon as the pot filler function has been activated, the button does not have to be pushed anymore – and GROHE Red stops automatically after 60 seconds.
Green light for GROHE Red – with TÜV seal
Safety first! The cup of tea or the baby bottle can be filled directly from the kitchen tap without any worry of getting burnt: The built-in spray regulator is patented and guarantees a constant boiling water stream without dangerous splashes and removing your hand from the button stops the water flow immediately.
During the developing process of the CoolTouch technology, GROHE engineers put special emphasis on safety for children. The GROHE ChildLock technology protects the youngest from burns caused by boiling water. For the water heated to 100° C to flow, the child safety button must be pushed for one second. Thanks to the additional cut-off feature, the water flow is stopped immediately as soon as the finger is removed from the button. The safety of the GROHE Red ChildLock technology is TÜV tested and meets all relevant safety regulations and quality standards according to the company.
A strong duo for the kitchen: GROHE Red in combination with GROHE Blue Home
Whether boiling-hot or chilled and sparkling, with the two taps Red and Blue Home, GROHE now offers a complete solution for all water needs directly from the kitchen faucet! While GROHE Red supplies hot water, GROHE Blue Home ensures refined, filtered drinking water chilled to the optimum drinking temperature in the varieties sparkling, medium sparkling and still. Together they form a convenient and sustainable solution for the daily water supply in a kitchen.
Distributed by APO Group on behalf of GROHE.
Media contact:
Lina Varytimidou
Varytimidou@GroME.com
About GROHE:
GROHE (www.GROHE.com) is the world's leading provider of sanitary fittings and a global brand, dedicated to providing innovative water products. For many decades, GROHE has been committed to the brand values of technology, quality, design and sustainability that all illustrate GROHE's commitment to creating exceptional experiences and to delivering "Pure Freude an Wasser". With its engineering, innovation and design activities firmly anchored in Germany, GROHE products bear the badge of quality "Made in Germany", ultimately strengthening the customers' confidence in the brand. All plants of the GROHE manufacturing network make use of high-precision production engineering to ensure compliance with consistently high GROHE standards. This way GROHE ensures that its products live up to the most uncompromising demands in terms of workmanship and functionality. Over the past ten years alone, the success of GROHE has been confirmed by more than 280 design and innovation awards as well as several top rankings as one of "Germany's most sustainable major companies". Numerous high-profile projects around the globe are fitted with GROHE products, testifying to architects', designers' and developers' preference for the brand. GROHE is part of the LIXIL Group Corporation, a publicly listed company on the Tokyo Stock Exchange. LIXIL is the global market leader in the sanitary ware industry, managing a broad portfolio of well-known household brands such as GROHE, American Standard, and INAX. It is also Japan's leading provider of housing and building materials, products and services.
About LIXIL Corporation:
LIXIL (www.LIXIL.com) is a global leader in the housing and building industry. Our unique portfolio spans everything from technologies that revolutionize how we interact with water in our daily lives, to a full lineup of products and services for houses and major architectural projects. Delivering core strengths in water, kitchen, housing, and building technologies, our brands including LIXIL, INAX, GROHE, American Standard, and Permasteelisa are leaders in the industries and regions in which they operate. LIXIL operates in more than 150 countries and employs more than 70,000 people, bringing together function, quality, and design to make people's lives better and more delightful – wherever they are. Learn more at www.Lixil.com, Facebook.com/LixilGroup and www.Linkedin.com/Company/Lixil-Group.