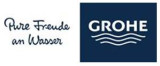 Multimedia content

Images

(5)

GROHE SPA® F-digital Deluxe (1)
GROHE SPA® F-digital Deluxe (2)
GROHE SPA® F-digital Deluxe (3)
GROHE SPA® F-digital Deluxe (4)
GROHE SPA® F-digital Deluxe (5)
Source: GROHE |
GROHE SPA® F-digital Deluxe – Transform your bathroom into a Home Spa
A luxurious shower experience for all the senses
Installed in combination with an arrangement of head and body showers, these lighting, audio and shower elements create the ultimate spa ambiance
ABIDJAN, Ivory Coast, June 27, 2017/APO/ --
Leaving the daily stresses behind and finding some inner peace doesn't have to mean travelling to a remote retreat. A domestic bathroom can be turned into a source of fresh energy and inspiration. You can create your own space at home dedicated to multisensory indulgence, where you can treat yourself to the feeling of a warm tropical rain on your skin while wrapping your entire body in fine steam, coloured mood lighting and atmospheric sounds. This luxurious shower experience is what the GROHE SPA® F-digital Deluxe modules are all about. Installed in combination with an arrangement of head and body showers, these lighting, audio and shower elements create the ultimate spa ambiance. What was once a standard bathroom can now be transformed into an oasis of wellbeing, ready to relax or invigorate you at any time of the day or night.
Imagine starting your day under a stimulating rain shower accompanied by your favourite album. Or what about washing off the stress of a long working week with a relaxing steam bath session enriched by softly coloured light and gentle classical music? The more fast-paced our lifestyles, the greater our longing for brief escapes from the daily grind. GROHE (www.GROHE.com), the leading supplier of digital bathroom products, offers everything it takes to create a private refuge within the comfort of one's own home. Digitally controlled GROHE SPA® F-digital Deluxe modules for mood lighting, audio entertainment and steam bathing can be installed in custom combinations, depending on personal preferences, meaning all wishes can be catered for. A gentle mist or a powerful steam treatment? Rihanna or Mozart? A shower cabin bathed in sunny yellow, calming green or vitalising red light? All functions can be controlled and combined individually, offering a wide range of choices and settings. The result is a fully personalised shower and spa experience to calm both body and mind, and to recharge your batteries.
Complemented by products from the GROHE F-digital and Grohtherm F lines, the bathroom becomes a space offering the highest levels of comfort and aesthetics – a private haven to escape the daily routine, savour the best of the day and forget about the world outside for a few precious moments.
Distributed by APO Group on behalf of GROHE.
For media inquiries please contact:
Lina Varytimidou
Varytimidou@GroME.com
About GROHE:
GROHE (www.GROHE.com) is the world's leading provider of sanitary fittings and a global brand, dedicated to providing innovative water products. For many decades, GROHE has been committed to the brand values of technology, quality, design and sustainability that all illustrate GROHE's commitment to creating exceptional experiences and to delivering "Pure Freude an Wasser". With its engineering, innovation and design activities firmly anchored in Germany, GROHE products bear the badge of quality "Made in Germany", ultimately strengthening the customers' confidence in the brand. All plants of the GROHE manufacturing network make use of high-precision production engineering to ensure compliance with consistently high GROHE standards. This way GROHE ensures that its products live up to the most uncompromising demands in terms of workmanship and functionality. Over the past ten years alone, the success of GROHE has been confirmed by more than 240 design and innovation awards as well as several top rankings as one of "Germany's most sustainable major companies". Numerous high-profile projects around the globe are fitted with GROHE products, testifying to architects', designers' and developers' preference for the brand. GROHE is part of the LIXIL Group Corporation, a publicly listed company on the Tokyo Stock Exchange. LIXIL is the global market leader in the sanitary ware industry, managing a broad portfolio of well-known household brands such as GROHE, American Standard, and INAX. It is also Japan's leading provider of housing and building materials, products and services.
About LIXIL:
LIXIL (www.LIXIL.com) is the most comprehensive and connected global company in the housing and building industry, delivering human-centric innovation that enhances people's living spaces – we call this Living Technology. Delivering core strengths in water, housing, building and kitchen technologies, our brands including LIXIL®, GROHE®, American Standard Brands, DXV, INAX® and Permasteelisa® are leaders in their industries and regions. Operating in more than 150 countries and employing more than 80,000 people, we bring together function, quality and design to provide better living solutions to the world today and for future generations. Learn more at www.LIXIL.com and follow us at www.Facebook.com/lixilgroup.