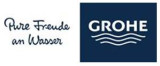 Multimedia content

Images

(9)

GROHE's broadest Essence faucet range is first choice for architects and designers (1)
GROHE's broadest Essence faucet range is first choice for architects and designers (2)
GROHE's broadest Essence faucet range is first choice for architects and designers (3)
GROHE's broadest Essence faucet range is first choice for architects and designers (4)
GROHE's broadest Essence faucet range is first choice for architects and designers (5)
GROHE's broadest Essence faucet range is first choice for architects and designers (6)
GROHE's broadest Essence faucet range is first choice for architects and designers (7)
GROHE's broadest Essence faucet range is first choice for architects and designers (8)
GROHE's broadest Essence faucet range is first choice for architects and designers (9)
Source: GROHE |
GROHE's broadest Essence faucet range is first choice for architects and designers
The Essence faucet range represents unprecedented freedom of choice for the creative mind
People want the familiarity of iconic classic design, but they also want to be pampered with an individualistic look and feel
LAGOS, Nigeria, October 31, 2017/APO Group/ --
New bathroom design must take on the global trend to individuality.
The expanded faucet range Essence by GROHE offers an incredibly rich toolbox for the creative mind with the broadest range of colours, finishes and matching products.
Countless options, endless flexibility: Following the global trend to individualization, the bathroom is becoming a highly considered space at home. Architects and designers need the means to express their customers' individual style. GROHE's (www.GROHE.com) broadest faucet range Essence is an incredibly rich toolbox for the creative mind. It allows for a degree of individuality unthinkable before.
Essentially new! The full range, from faucets to showers and accessories, offers a tremendous variety with 10 possible combinations of deluxe colours and state-of-the-art finishes: Cool Sunrise, Warm Sunset, Hard Graphite and Nickel come either with an elegantly brushed or highly polished finish. They are as beautiful as they sound and work perfectly in high contrast and middle contrast environments as well as in tone-on-tone designs. Inspired by the latest global trends, they were carefully designed to fit into every bathroom style and colour environment.
Variety meets consistency
This new freedom of choice comes with an incredible consistency in design, with every spout and lever almost identical across all product types. Matching accessories such as high-end towel rails or soap dishes: They all speak the same design language of subtle and delicate transitions and simple, understated geometry.
The geometric structure is based on concentric cylinders. For the expanded line it has been slightly softened and humanized. Like the redesigned lever. "We have included a very slight taper on the handle, giving the user a sensual experience of precision and control they will never have felt before", explains Michael Seum, Vice President of Design at GROHE.
The introduction of controlled organic transitions will bring harmony to any interior concept, joining the products seamlessly across all zones of the bathroom. This contributes greatly to the overall high flexibility of the expanded Essence range, translating into practically any bathroom style, be it classic luxury, high-end vintage or a natural atmosphere of well- being.
"People want the familiarity of iconic classic design, but they also want to be pampered with an individualistic look and feel", states Michael Seum. "The expanded Essence range enables architects and designers to deliver on that. It will be the natural first choice to open the floodgates of practically infinite options in a true celebration of creativity for the next few years."
The new freedom of choice naturally comes with the well-known, durable GROHE quality and numerous highly advanced technological features such as GROHE AquaGuide and GROHE SilkMove. Essence's pre-eminence in every aspect has won numerous prestigious international awards: the Iconic Award Interior Innovation, the Good Design Award, or the iF Product Design Award – just to mention a few. Essence takes bathroom design to a new level and makes it the natural first choice for architects, designers and consumers alike seeking a customized look and feel for their bathroom.
Distributed by APO Group on behalf of GROHE.
For media inquiries please contact:
Lina Varytimidou
Varytimidou@GroME.com
About GROHE:
GROHE (www.GROHE.com) is the world's leading provider of sanitary fittings and a global brand, dedicated to providing innovative water products. For many decades, GROHE has been committed to the brand values of technology, quality, design and sustainability that all illustrate GROHE's commitment to creating exceptional experiences and to delivering "Pure Freude an Wasser". With its engineering, innovation and design activities firmly anchored in Germany, GROHE products bear the badge of quality "Made in Germany", ultimately strengthening the customers' confidence in the brand. All plants of the GROHE manufacturing network make use of high-precision production engineering to ensure compliance with consistently high GROHE standards. This way GROHE ensures that its products live up to the most uncompromising demands in terms of workmanship and functionality. Over the past ten years alone, the success of GROHE has been confirmed by more than 280 design and innovation awards as well as several top rankings as one of "Germany's most sustainable major companies". Numerous high-profile projects around the globe are fitted with GROHE products, testifying to architects', designers' and developers' preference for the brand. GROHE is part of the LIXIL Group Corporation, a publicly listed company on the Tokyo Stock Exchange. LIXIL is the global market leader in the sanitary ware industry, managing a broad portfolio of well-known household brands such as GROHE, American Standard, and INAX. It is also Japan's leading provider of housing and building materials, products and services.
About LIXIL Corporation:
LIXIL (www.LIXIL.com) is a global leader in the housing and building industry. Our unique portfolio spans everything from technologies that revolutionize how we interact with water in our daily lives, to a full lineup of products and services for houses and major architectural projects. Delivering core strengths in water, kitchen, housing, and building technologies, our brands including LIXIL, INAX, GROHE, American Standard, and Permasteelisa are leaders in the industries and regions in which they operate. LIXIL operates in more than 150 countries and employs more than 70,000 people, bringing together function, quality, and design to make people's lives better and more delightful – wherever they are. Learn more at www.Lixil.com.