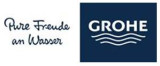 Multimedia content

Images

(2)

Sensia Arena shower toilet from GROHE
GROHE Infographic - Toilet Paper Day

Documents

(1)

GROHE Infographic - Toilet Paper Day
Source: GROHE |
Technology and design supports washing instead of wiping – when toilet paper is no longer needed
Shower toilets are regarded as much more comfortable and hygienic than conventional toilets
The GROHE shower toilet can even be adjusted via a smartphone app – smart settings that users appreciate
LAGOS, Nigeria, August 25, 2017/APO/ --
The Romans relied on their fingers. Later, they soaked small sponges in salt water and tied them to a stick. In the Middle Ages, moss, leaves or old rags had to suffice, though wealthier folks were able to use sheep's wool. There is no doubt that the original "toilet paper" is a far cry from the hygiene product that we are all familiar with today, which will be acknowledged on the 26th of August with "International Toilet Paper Day". However, the culture of hygiene never solely relied on paper. It has long since reached the next level: "washing instead of wiping" is now the new motto for the most intimate area of personal care. This new way of thinking – prompted by the rising popularity of shower toilets – is changing the world.
Revolutionary toilet hygiene
While the idea of a toilet with a spray and an air-drying function (such as the Sensia Arena shower toilet from GROHE) (www.GROHE.com) might still seem a little strange to some cultures, in many other regions, namely Africa and Asia, cleaning yourself with water after using the toilet is as normal as washing your hands. Shower toilets are particularly popular in Asia. In Japan, for example, they account for 80 per cent of toilets. But also in Europe – where the trend is rising towards a market share of five per cent – more and more consumers are abandoning old practices and giving up toilet paper. And it's for a good reason – since the most natural cleaning agent of all is water. And not only is it more hygienic but it is also gentler to the skin.
Far beyond the norm: more comfortable and hygienic than conventional toilets
Shower toilets are regarded as much more comfortable and hygienic than conventional toilets. After using the toilet, small spray arms with a range of adjustable jet types provide thorough cleaning using warm water. Odour extraction and warm air-drying functions ensure maximum personal comfort. Advanced technologies provide a much fresher, cleaner and more pleasant feeling than the use of toilet paper or wet wipes, making for a better, cleaner experience. The type, intensity, temperature and position of the water stream as well as the jet types and cleaning method can be individually adjusted. The GROHE shower toilet can even be adjusted via a smartphone app – smart settings that users appreciate. In addition, shower toilets are not only more pleasant to use; they are also more environmentally friendly, as toilet paper is no longer needed: a clear case of washing instead of wiping!
Visit www.GROHE.com for more information.
Distributed by APO Group on behalf of GROHE.
For media inquiries please contact:
Lina Varytimidou
Varytimidou@GroME.com
About GROHE:
GROHE (www.GROHE.com) is the world's leading provider of sanitary fittings and a global brand, dedicated to providing innovative water products. For many decades, GROHE has been committed to the brand values of technology, quality, design and sustainability that all illustrate GROHE's commitment to creating exceptional experiences and to delivering "Pure Freude an Wasser". With its engineering, innovation and design activities firmly anchored in Germany, GROHE products bear the badge of quality "Made in Germany", ultimately strengthening the customers' confidence in the brand. All plants of the GROHE manufacturing network make use of high-precision production engineering to ensure compliance with consistently high GROHE standards. This way GROHE ensures that its products live up to the most uncompromising demands in terms of workmanship and functionality. Over the past ten years alone, the success of GROHE has been confirmed by more than 280 design and innovation awards as well as several top rankings as one of "Germany's most sustainable major companies". Numerous high-profile projects around the globe are fitted with GROHE products, testifying to architects', designers' and developers' preference for the brand. GROHE is part of the LIXIL Group Corporation, a publicly listed company on the Tokyo Stock Exchange. LIXIL is the global market leader in the sanitary ware industry, managing a broad portfolio of well-known household brands such as GROHE, American Standard, and INAX. It is also Japan's leading provider of housing and building materials, products and services.
About LIXIL Corporation:
LIXIL is a global leader in the housing and building industry. Our unique portfolio spans everything from technologies that revolutionize how we interact with water in our daily lives, to a full lineup of products and services for houses and major architectural projects. Delivering core strengths in water, kitchen, housing, and building technologies, our brands including LIXIL, INAX, GROHE, American Standard, and Permasteelisa are leaders in the industries and regions in which they operate. LIXIL operates in more than 150 countries and employs more than 70,000 people, bringing together function, quality, and design to make people's lives better and more delightful – wherever they are. Learn more at www.Lixil.com, www.Facebook.com/lixilgroup and www.LinkedIn.com/company/lixil-group.